To create even easier ornaments, than with the laser cutted Girih tiles, I decided to write a specialized App for it.
An App has some advantages to the physical tiles:
Physical tiles tend to move around a bit, when you release your fingers or add another piece.
Loose tiles can not be durable stored as ornament.
The number of physical tiles is limited.
The look and size of physical tiles is fixed.
You can not seamless join physical tiles.
Download the Girih App


Version 3.0 from January 2021.
Requirements: macOS 10.11 El Capitan or newer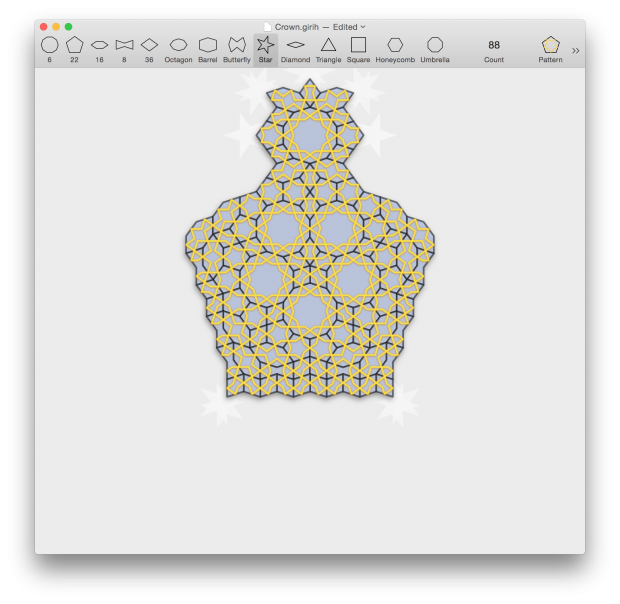 This App is completely written in Swift.
As an addition to the standard Girih shapes: Decagon, Pentagon, Hexagon, Bow Tie and Rhombus at added some more shapes.
Not all of the shapes can be combined together without gaps.
So this App is also useful for creating Penrose Patterns or Ornaments from regular Polygons.
I am curious to see, what you create with it. If you tweet about it, tag it with: #Girih
Please let me know what you like about my Girih App and what not.